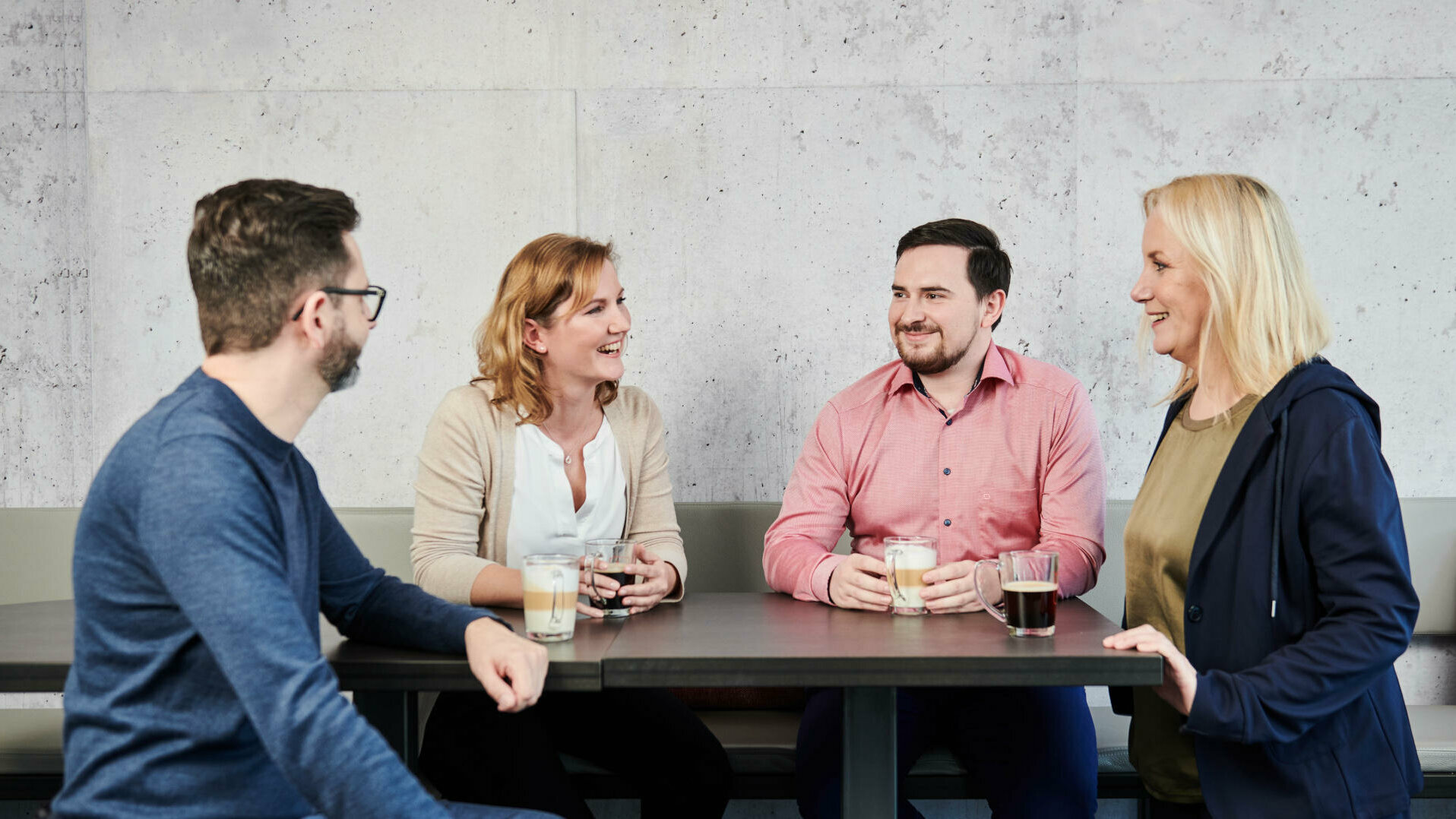 Who we are and what makes us tick
The company
As a leading IT service provider in the DACH region, we bring network performance and data security to our business customers. Our focus is on Managed Services for Optical Networks, Intelligent Networks and Cyber Security, which we operate for customers in our BSI-certified Network & Security Operations Center (NOC/SOC). These are complemented by value-added services such as consulting, procurement and installation.
The foundation is our strong team: competent, reliable, flexible - and always close to the customer. We are an owner-managed company with headquarters in Langen near Frankfurt a.M. and 11 other locations in Germany, Austria and Switzerland.
One thing was particularly important to Horst Pohl and Thomas Joswig when they founded dacoso GmbH in 2004: They wanted to build a company that combines unique customer understanding and high-quality operational implementation to make customers happy. This requires a trusting and human interaction. The idea of always acting at eye level with colleagues, partners and clients has become our guiding principle and has made us successful: dacoso has grown continuously since its foundation and has established itself in the market. At the same time, we have managed to retain that very special "dacoso spirit".
We definitely want it to stay that way. That's why we've adopted values that serve as rules of thumb for our day-to-day work - for a self-image that will continue to carry us into the future with success and pleasure in our work:
Customer orientation. Trust. Open communication. Fairness. Sustainability.
When Thomas Joswig and Horst Pohl joined forces to found dacoso in 2004, the market for IT services looked very different from today. The two managing directors and their team have always managed to stay close on the heels of developments. Data centre interconnections quickly became the core of dacoso's solutions - and the company a pioneer for high-performance synchronous and asynchronous connections. With the subsequent expansion of the business to further solutions around optical networks and with new services for intelligent networks and cyber security, dacoso today offers a holistic portfolio that focuses on performance, data security and economic efficiency. At the end of 2019, Horst Pohl handed over the management of the company to his son Felix Pohl, who had already been part of the dacoso management team as COO for several years. This generational change also sets the dacoso course for continuity and reliability in the future.